Call us at
1.800.222.4788
or send us an email:
ask@gpb.org

Other Ways To Support:


Email doesn't look right? View it as a webpage here.

Education Worth Sharing
Summer 2012
Explore What's New

What is good teaching? A special series from the Southern Education Desk

The Southern Education Desk has been reporting on education challenges and successes across the South. One core question that has surfaced over and over again is: What is good teaching? What are the elements and how is it accomplished? The answer is... well it's complicated. This week, Southern Education Desk journalists from Georgia and our region begin a series of reports that will seek to provide some answers. We'll hear from teachers, students, parents and other stakeholders. And we'd like to hear from you, too.

You can share your thoughts and insights with us at the Southern Education Desk.

You can hear the series during Morning Edition May 21-May 25 on GPB Radio.

The Ignite Show is a new series for and about educators produced and hosted by arts
education veteran and advocate Anne Ostholthoff. Be a part of the studio audience for
the next show featuring Governor Nathan Deal, August 14 at 4 p.m! RSVP Anne at
rsvp@theigniteshow.com.

Fast Forward is our upcoming series that shows Georgia teens that science,
technology, engineering and math subjects can lead to cool careers. Follow the
production team's adventures and discoveries through their blog.




Professor Ridley Recognizes

Georgia's 2012 Gifted Teacher of the Year,
Kati Searcy!

The Georgia Gifted Teacher of the Year award is presented to a gifted education teacher who has "demonstrated exceptional teaching, dedication, and positive parent relations in his/her school, community, or the state of Georgia." Congratulations to Kati Searcy of Fulton County Schools on a job well done!

Kati is also a member of the Discovery Educator Network (DEN). You can read more about Kati's work here.

Georgia Educator Wins DENny Award

Congratulations to Sandi Dennis on winning a DENny award from The Discovery Educator Network– for blogging and help at Georgia DEN events. Sandi has contributed to several of our own Educator events and we are so proud of her good work! Learn more about the DEN from Sandi in this blog.

Two Georgia Schools are Finalists in Siemens "You Can Change The World Challenge"

The Diamond Detectives from Coal Elementary School in Cummings and PuriTy1 from Greenbrier High School in Evans will compete for more than $300,00 in scholarships, trips and other prizes.

The Diamond Detectives came up with an innovative way to recycle food waste. Their composting system will be adopted school wide next year for a new garden they are creating.

Meanwhile PuriTy1 created a system to detect detergent contamination in bodies of water. Interestingly enough, they found that bodies of water near Augusta, Ga were more polluted than water in Atlanta, Ga.

Read more about it in our education blog.




Tech Tip

Whether you're on the beach, on the plane or in your own backyard, you can squeeze in
some quick learning through these online tutorials. We recommend these sites to do
that.




Follow us all summer long on Twitter @gpbeducation!

Do you tweet? Then we would love for you to follow us. Get morning and afternoon
updates and reminders before anyone else. New followers, get a Friday morning shoutout
with the hashtag #FF.

On-air and Online

Summer activities, summer camps, summer reading - we have all of that and more!

Passion for Learning Summer Edition: Check out GPB Teacher Guest Blogger Charity Kinneer's post on Preventing Summer Reading Lag in Struggling Readers. And come back to find her series on summer activities.


GPB Meteorologist Chrissy Warrilow has a round up of Summer Science Camps. And she also suggests several fun science activities to try out to stimulate the mind during the school break months.

GPB Family Blog
Haven't picked a summer camp yet? Read these tips for procrastinators in the post Choosing Quality Summer Camps.

John Portman: A Life of Building
Wednesday May 23 at 7 PM
Directed by Emmy-award winning director Ben Loeterman, the documentary chronicles the achievements of acclaimed Atlanta architect John Portman. Forgoing a traditional narrator, "John Portman: A Life of Building" relies on interviews with architecture and art critics, business associates and Portman himself to tell the story of his remarkable career.

The Day Atlanta Stood Still
GPB ORGINIAL DOCUMENTARY MARKING THE 50TH ANNIVERSARY OF THE DEADLY ORLY CRASH
Wednesday May 30 at 7 PM
At the time, it was the deadliest crash in aviation history. On Sunday morning, June 3, 1962, Atlanta was stunned by the news that a plane carrying 106 of its citizens had crashed on take-off at Orly Airfield near Paris, France. This GPB special is their story – the story of who they were, what brought them together in death, how a city was torn apart by their losses, and how that city was changed by the determination to honor them.

Secret Seashore: Georgia Barrier Island: Airs June 1 at 8 p.m. Actress Dixie Carter narrates director Frank Loose's documentary, which examines 13 of the area's 17 barrier islands, including Cumberland, Jekyll, Wassaw and Blackbeard.

Learn

Take Science, Technology, Engineering or Math Classes This Summer!

STEM412 Global Climate Change Education for Middle School
MATH186 Math in Everyday Life for Grades 6-8
TECH335 Publishing on the Web

Summer is a great time to earn your PLU's without juggling classroom work at the same time. For specific GA credit information, please visit Teacherline Southeast.

Common Core GPS Training: Susan Jacobs, English Language Arts Program
Specialist K-12 answers questions about the online training and how teachers should
implement the new standards.

Remember you can watch the training anytime here.


PBS Learning Media: From conversations with authors to scenes pulled from the page,
PBS LearningMedia resources make literature accessible, connectable, and exciting for
your students.

Share

Passion for Learning: If you're following GPB's Education blog, Passion for Learning, then you have noticed a significant change. We're writing more and covering more topics that are relevant for Georgia's teachers and students. The blogs are written by GPB's own education professionals as well as guest blogged by your peers in the classroom around the state. We're going to keep this up all summer long! If you are interested in guest blogging, please send a sample of your writing to Education@gpb.org.

Announcement Submission Form: Got an education event or contest you need promoted? We will promote it on our site. Just fill out the announcement/submission form. We reserve the right to approve or reject submissions.
Partners and Promotions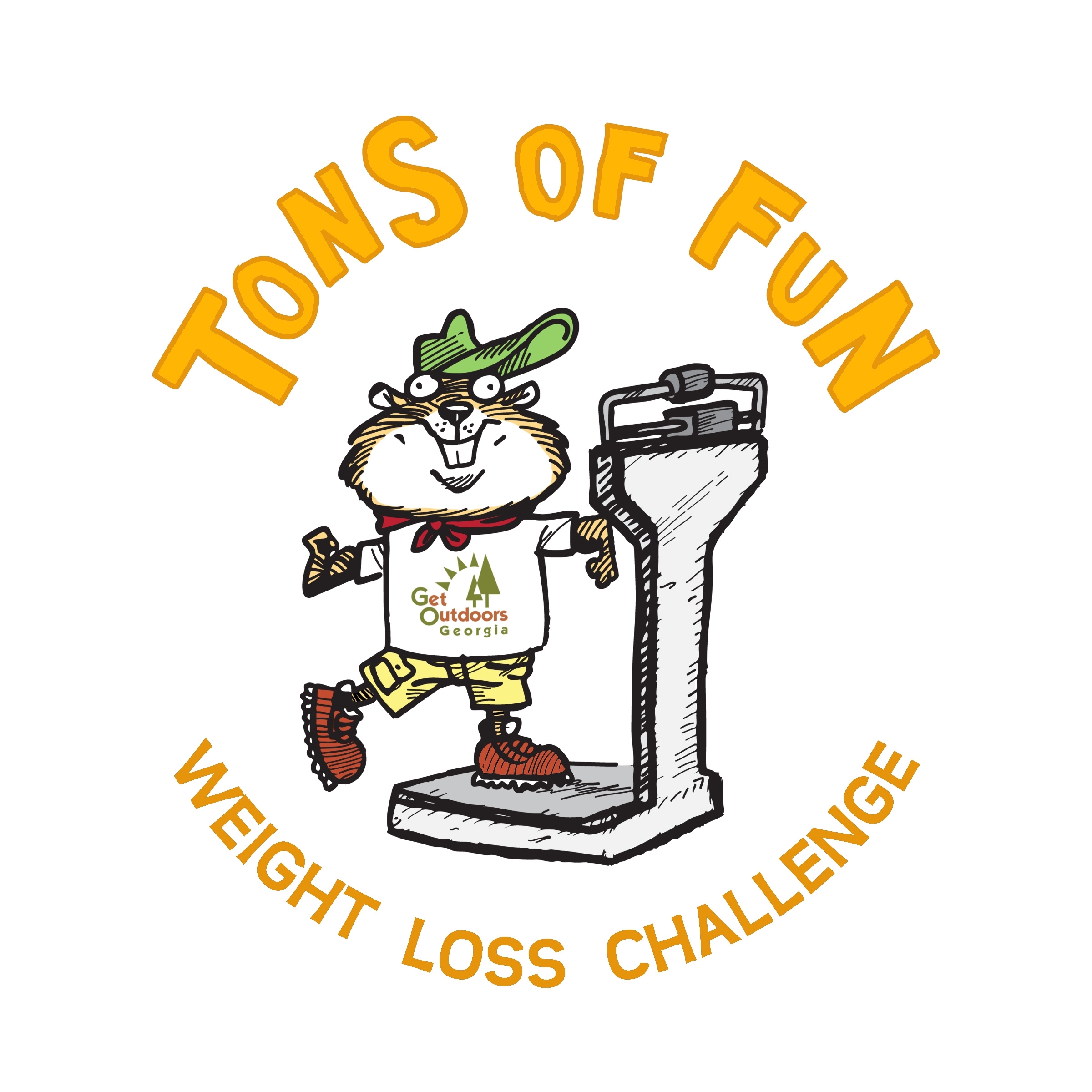 "Workout Kid" Videos Bring OutdoorRecreation into Georgia Classrooms
State Parks partner with Department of Education to combat childhood obesity
Kicking off this spring, the short activity breaks are streamed into Georgia's public elementary schools so that children can raise their heart rates and stretch their muscles while learning about Georgia's environment and fun things to do outdoors.
In addition to being streamed into classrooms, the videos are posted on You Tube and the Georgia State Parks' Tons of Fun website. Officials are encouraging parents to use the videos at home as quick breaks from television and computer games. They also hope that families will realize the value of state parks and outdoor recreation.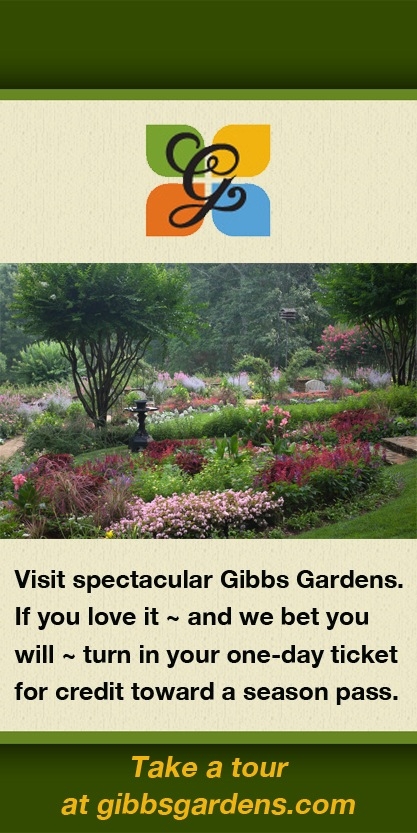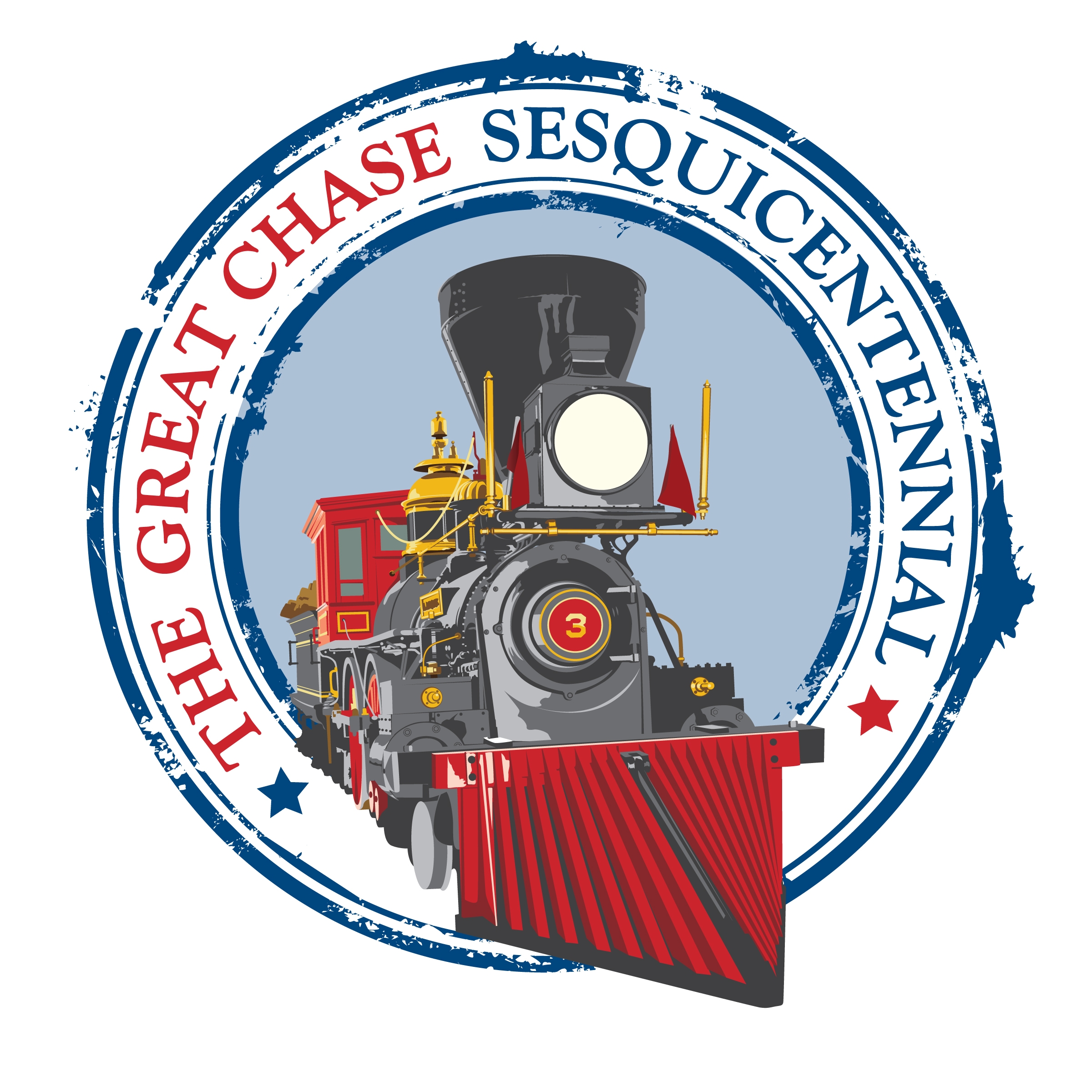 One of the most famous stories of the Civil War took place on April 12, 1862. One hundred and fifty years later you can still experience The Great Locomotive Chase in Georgia.
Fernbank Museum of Natural History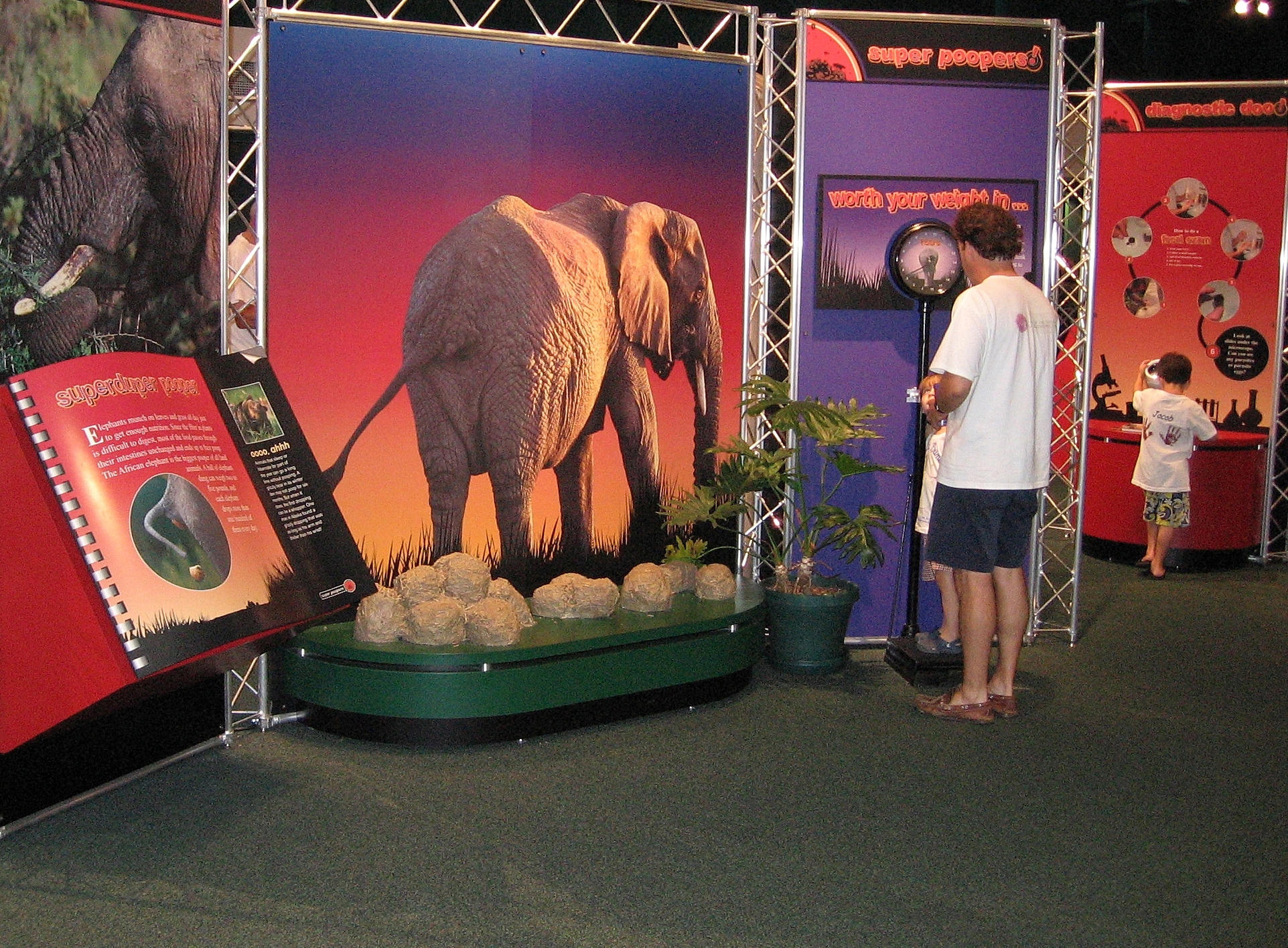 Presenting the Scoop on Poop: The Science of What Animals Leave Behind.
The One Exhibit to see about number Two...Through September Three.

Tickets and information at FernbankMuseum.org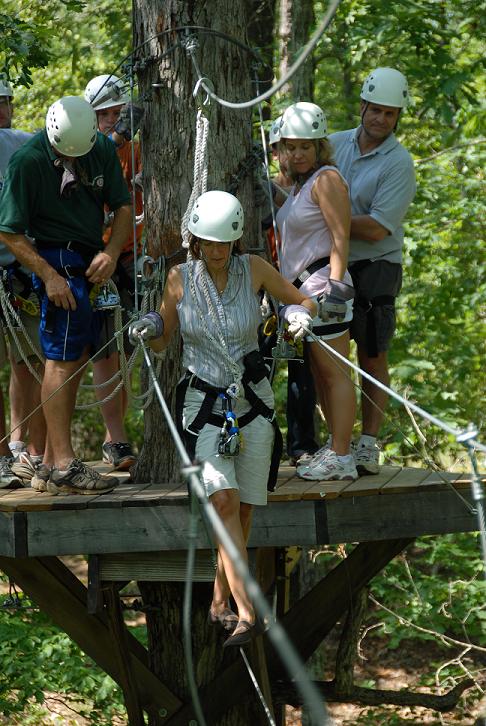 Historic Banning Mills: Conservancy with live bird of prey shows, historic center for the ghost town of Banning Mills, programs with teambuilding & adventure activities.
Share these great resources with a fellow educator.