Call us at
1.800.222.4788
or send us an email:
ask@gpb.org

Other Ways To Support:


View this message as a webpage.

Education Worth Sharing
May 2012

Explore What's New


Technology Central - is a resource to encourage students to get excited about technology careers. Highlights include the PBS video Digital Media - New Learners of the 21st Century and links to PBS STEM Education Resource Center and the STEM Careers site.


Medal Quest - The games will begin for Paralympians in July. Meet the highly trained champions who compete just as fiercely as any athlete despite physically disabilities.

May Resources - Check our monthly Resources page for additional classroom support materials. This month's feature is Asian-Pacific American Heritage Month. Also, let us know what you'd like to see featured in the upcoming months' resources at Education@gpb.org.

Professor Ridley Recognizes

Better Hearing and Speech Month

Georgia Pathway to Language and Literacy (Georgia Pathway) is a Community of Practice (CoP) of educators who teach deaf and hard of hearing (D/HH) students throughout the State of Georgia. The mission of the CoP is to advance the literacy proficiency of Georgia's children who are D/HH and achieve grade-level reading proficiency by the end of third grade for all Georgia students with hearing loss, regardless of their communication modality. The CoP provides educators with essential teaching resources, including effective teaching strategies showcased through videos and blogs, and a means to network with each other.

Georgia Pathway has partnered with many educators and organizations throughout Georgia and the United States to launch the CoP. The Georgia Pathway CoP kicked off on August 4, 2011 at a conference at Georgia Public Broadcasting. Click here to view the entire simulcast. To access the presentation given by Dr. Christina Yoshinaga-Itano, please click here. To access the "I Know I Can" video that was developed for the statewide website launch, please click here.

For more information and resources for supporting deaf and hard of hearing students, visit Georgia Pathway's webpage at georgialiteracy.org.

Tech Tip

Social Media Savvy:

We constantly lecture students about being safe online and smart about using social networks, but it's just as important for educators to be savvy too. Here are some end of the year tips to stay social media savvy.

1.) Check your privacy settings. Sites like Facebook and Google are constantly changing them. Make sure they are up to date and reflect how you want to share information.
2.) Don't let friends tag your photos. An unflattering photo may pop up in a search engine as a result. Change your settings so that tagging is not allowed.
3.) Change your password every six months. This is one way to prevent identity theft.
4.) Know your district's policy on friending students. If you are allowed to do so - make sure you set restrictions on what can be shared with them. You don't want vacation photos only meant for family to appear on your students' news feeds.
5.) Be mindful of what you post. Districts are paying attention to educator chatter online. Incendiary posts can cost people jobs.

For more guidance on how to stay safe online check out Cyber Safety In The Age Of Cyber Bullying and the FTC's list of Social Networking Safety Sites.




Follow us on Twitter @gpbeducation!

Do you tweet? Then we would love for you to follow us. Get morning and afternoon
updates and reminders before anyone else. New followers, get a Friday morning shoutout
with the hashtag #FF.

On-air and Online


AMERICA REVEALED #104 "Made in the USA" – Host Yul Kwon visits the Savannah Port among other places to uncover innovations in manufacturing. Meet the men and women who create the world's best and most iconic products, engineers who are reinventing the American auto industry, steelworkers who brave intense heat to accommodate radical new ideas about recycling and engineers who are re-imagining the microchip. Airs Wednesday, May 2 at 10pm.

Get a lesson plan to complement the show.


John Portman: A Life of Building - This documentary profiles the life and legacy of one of the world's most daring and influential architects. Portman's iconic structures and eye-popping interiors redefined skylines across 60 cities in four continents, including Atlanta. Airs Wednesday, May 23 at 7 pm.


National Memorial Day Concert - Join co-hosts Gary Sinise ("CSI: New York") and Joe Mantegna ("Criminal Minds") in a night of remembrance featuring an all-star line-up of dignitaries, actors and musical artists in performance with the National Symphony Orchestra. Airs Sunday, May 27th at 8pm and replays at 9:30pm.

Common Core Online Training Schedule - training resumes online at www.gpb.org/
education/schedule

| | |
| --- | --- |
| 5/1 | 6th-8th Grades English Language Arts 10 a.m. |
| | 9th-12th Grades English Language Arts 2 p.m. |
| 5/2 | 9th-12th Grades History Social Studies 10 a.m. |
| | 6th-8th Grades History Social Studies 2 p.m. |
| 5/8 | 6th-8th Grades Science 10 a.m. |
| | 9th-12th Grades Science 2 p.m. |
| 5/9 | Technical Subjects 9th-12th Grades 10 a.m. |
| | Technical Subjects 6th-8th Grades 2 p.m |

Learn

Join colleagues from all over Georgia as they gather for the state-wide Social Studies meeting on May 14 from 9:30am-2:00pm. The meeting will be in Warner Robins with Dr. John Barge, State Superintendent as the keynote speaker. Register online to attend.

Starting Wednesday, May 2, PBS TeacherLine is hosting a bonus term of four TEACHER FAVORITE courses! Access convenient, collaborative, and flexible professional development, completed before the summer break. Learn more about graduate credit options with accredited providers.
Bonus Term Courses

RDLA157 Teaching Phonemic Awareness and Phonics, Grades PreK-3, eligible 3 credits
RDLA125 Children's Authors on the Web: Online Sites that Motivate Students, Grades K-6, eligible 2 credits
INST320 Connecting Family, Community, and Schools, Grades K-12, eligible 2 credits
INST300 Curriculum Mapping by Heidi Hayes Jacobs, Grades K-12, eligible 2 credits



In celebration of Teen Pregnancy Prevention Month, please join East Central Public Health District's Adolescent Health Awareness Day.
Date: Monday, May 14th
Time: 9:00 a.m. to 4:00 p.m.
Location: Richmond Health Department
950 Laney Walker Blvd, Augusta 30901
Registration is required by 5/2/12 by contacting Mary Stacy, Youth Development Coordinator at 706-667-4283 or mbstacy@dhr.state.ga.us.

Share


Passion for Learning: Are you following GPB's Education blog, Passion for Learning? Follow along for weekly posts on topics relevant to your classroom and professional development. For example, Titanic: How She Sank explores history and simple physics with a video experiment. The blogs are written by GPB's own education professionals as well as guest blogged by your peers in the classroom around the state. The most recent blog is about the CRCT by guest blogger Sandi Dennis. If you are interested in guest blogging, please send a sample of your writing to Education@gpb.org.

Announcement Submission Form: Got an education event or contest you need promoted? We will promote it on our site. Just fill out the announcement/submission form. We reserve the right to approve or reject submissions.
Partners and Promotions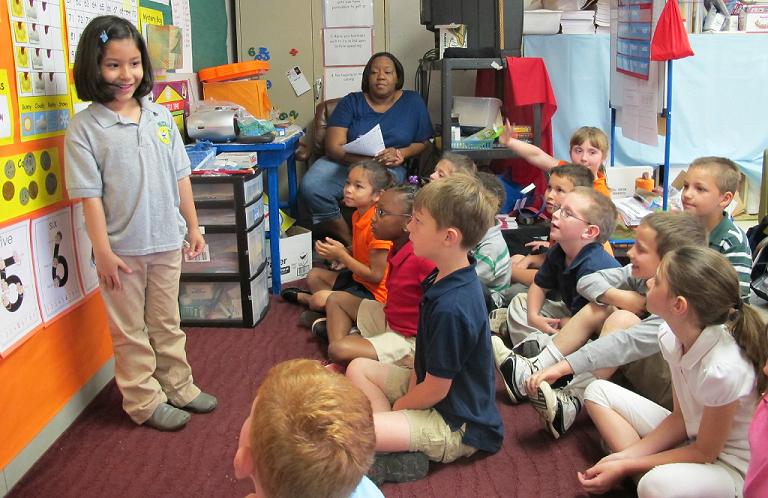 Pataula Charter Academy teacher Sheba Harris oversees her class of first-graders. Photo by Maura Walz.
One of the major initiatives of Georgia's 2012 legislative session was the passage of a constitutional amendment that would allow the resurrection of an independent state board to authorize charter schools. Throughout the session, the debate hinged on questions of who should decide whether and where charter schools could be opened and how the schools would be funded. For the complete story, visit the Southern Education Desk. Follow the Southern Education Desk on Facebook and Twitter (@SouthernEdDesk) for education news across the southeast.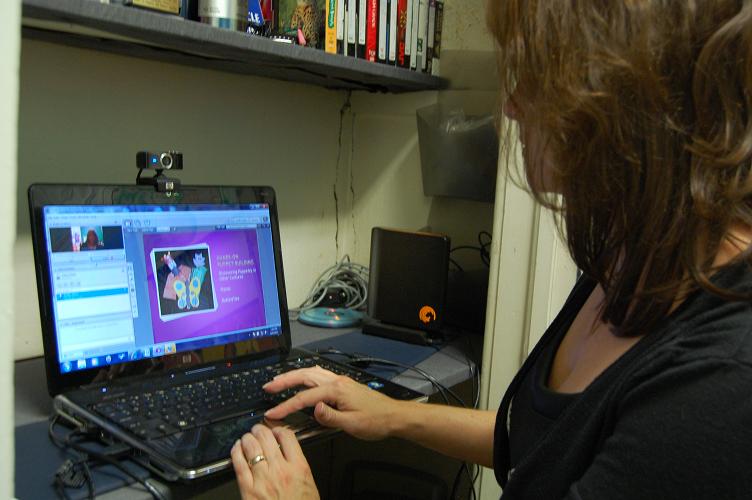 Bring the Center to YOUR classroom—VIRTUALLY! Center for Puppetry Arts now offers LIVE, interactive curriculum-based programs via webinars! Details at http://www.puppet.org/edu/distance.shtml .
NEW at Fernbank Museum
Fernbank's newest IMAX® adventure takes students on an extraordinary journey to the top of the world where they will experience the tale of a mother polar bear and her two cubs as they navigate the changing Arctic wilderness.
HIGH SCHOOL STUDENTS CAN GET A JUMP START ON COLLEGE
PASSPORT 2 COLLEGE
DeVry University's 15th annual Passport2College Program offers college-level classes at no cost to Georgia's high school students who will be entering their junior or senior year in August 2012 or seniors who will graduate in May 2012.
The 2012 Passport2College Program gives dedicated young people the opportunity to build on their foundation of knowledge and turn their summer vacation into a college experience.
For detailed information including how to download a brochure (application link enclosed), go to http://www.atl.devry.edu/passport2college.html
Application deadline for Passport2College is May10th.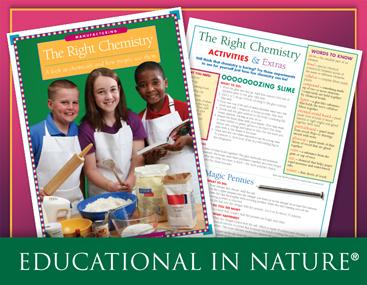 Educational in Nature is a resource-rich website for Educators provided by Georgia-Pacific. It meets Georgia Performance Standards in Science, Social Studies, Language Arts, Visual Arts, Math, Vocabulary, Reading, Listening, Viewing and Speaking for 4th and 5th grade students. This resource will make environmental education part of your curriculum with fun lesson plans. For example, you'll find activities that directly reinforce GPS science standards around simple machines and energy. Visit GPB.org/education to learn more.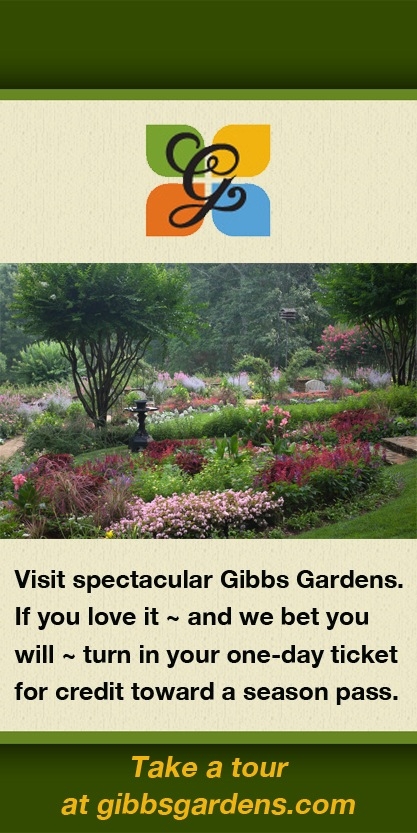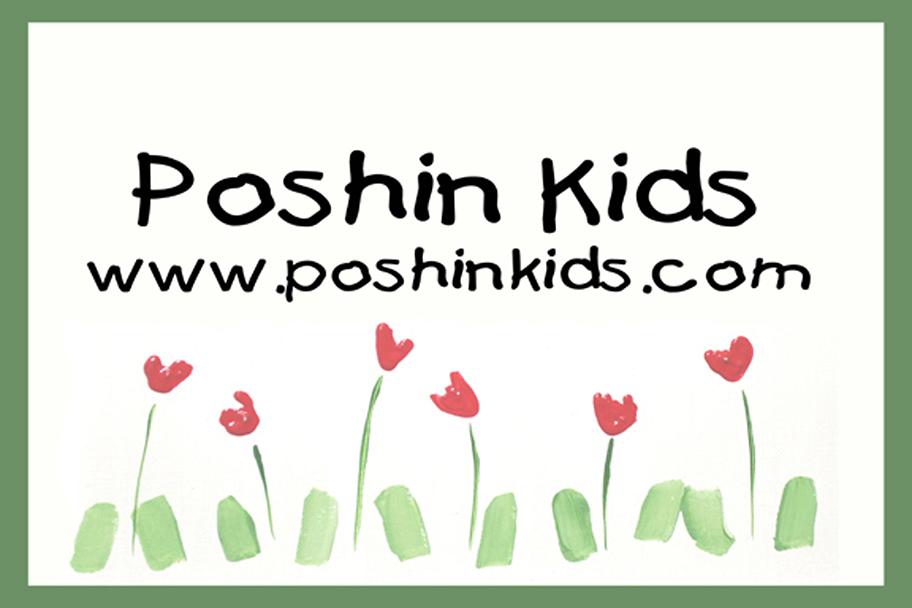 Calling artists of all ages! Join Poshin Kids at the art studio all summer long. Mini day-sessions and week-long camps offered for everyone. Be creative this summer!
Forward this message to a fellow educator.