Call us
800.222.4788
or email:
ask@gpb.org

More Ways To Support GPB



Education Worth Sharing
April 2012

Explore What's New

GPB Education's Digital Newsletter - Watch this video blog via our social media or on our blog. Each month we will discuss topics within the newsletter and interview experts. If you have a suggestion for an educational topic to discuss, let us know at education@gpb.org.

S.T.E.M. Central is our new headquarters for science, technology, engineering and mathematics content. Its goal is to support teachers in preparing students for the 21st century workplace. It's packed with videos, games and multimedia. Visit it today and tell us what you think.

Resources - We've culled content into designated areas for you to easily access in the new Resources pages on our website:

April is National Poetry Month. Find creative ways to introduce poetry across subjects.

Child Abuse Prevention Month Educators, as mandatory reporters of child abuse, can learn about child advocacy and child abuse prevention with this resource page which includes a training video.
Find Earth Day and Arbor Day programs and activities.

GPB on Facebook - We're merging our GPB Education page with our main GPB page on Facebook to have a more streamlined delivery of content and information.

Professor Ridley Recognizes

Nine School Districts Receive Striving Reader Literacy Grants

The State Board of Education approved State School Superintendent Dr. John Barge's recommendation to award nine school districts, representing 63 schools and centers, a Striving Reader Comprehensive Literacy Grant.

"I offer my sincere congratulations to these school districts for receiving a Striving Reader Comprehensive Literacy Grant," said Superintendent Barge. "These grants will provide funding necessary for schools to build literacy plans for their students. Research is clear that students who are reading on grade level, especially after 3rd grade, will be more likely to graduate from high school and be prepared for college and careers.

The following districts submitted literacy plans and were granted a portion of the $24,752,919.00 in Federal funds: Fulton County, Clarke County, Bartow County, Jeff Davis County, Morgan County, Jefferson County, Rome City, Brantley County, and Cartersville City.

Grant funds will allow schools to develop literacy plans to better implement the Common Core Georgia Performance Standards, assist schools in leveraging print and technology resources for student instruction and engagement, provide teachers with professional learning based on individual needs, foster implementation of research-based models of instruction, and provide useful student assessments.

*This press release was sent from the office of State School Superintendent Dr. John D. Barge.*




Tech Tip

Update Your Media Player

Just as it is important to download and install the most up-to-date browser, it's essential to update your media players. Windows Media Player, Quicktime and Adobe Flash Player are the most common players. Here are links to sites that provide those updates:



On-air and Online


FINDING YOUR ROOTS – Henry Louis Gates' series that, "get[s] into the DNA of American culture." In each one-hour episode, he takes viewers along for the journey with one celebrity pair bound together by an intimate, sometimes hidden link, treks through layers of ancestral history, uncovers secrets and surprises of their family trees and shares life-altering discoveries. Premieres March 25 at 8pm.

AUGUSTA'S MASTER PLAN: FROM SHERMAN'S MARCH TO ARNIE'S ARMY – Chronicles the history of the Masters Golf Tournament. Airs Sunday, April 1st at 10pm with replays on Monday, April 2nd at 7pm and Friday, April 6th at 10pm.

AMERICAN MASTERS "MARGARET MITCHELL: AMERICAN REBEL" - A GPB Original airs nationally on "American Masters." This film examines the amazing endurance of "Gone with the Wind" and reveals the seminal events of Mitchell's life through dramatic re-enactments based on her letters, as scenes from the movie weave together her life and her work. Premieres Monday, April 2nd at 9pm.

NOVA "Hunting the Elements" - What are things made of? David Pogue, lively host of NOVA's popular "Making Stuff" series and personal technology correspondent for "The New York Times," spins viewers through the world of weird, extreme chemistry on a quest to unlock the secrets of the elements. Premieres Wednesday, April 4th at 9pm.

Demonstrate real world application of classroom assignments with The Inventure Prize. Join New York Times technology columnist and NOVA television host David Pogue in finding the next superstar inventor. Watch this year's show online at www.gpb.org/inventure.

Learn

Online courses start March 28. Classes range from 15-45 hours and span the PreK-12 curriculum. You also have the opportunity to earn graduate credit, CEUs, or professional development points. View which courses are aligned to the Common Core State Standards. See some samples of the courses offered below:

L. Adkins, Savannah-Chatham County Public Schools shared, "...what a smart move I made choosing PBS Teacherline. I have learned so much that I can actually use in my class, but even more applied to things I 'thought' I knew."

Learn more at www.teacherlinesoutheast.org or call 1-800-277-0829.

Share

Guest blogger Charity Kinneer, a high school reading and literature teacher for the Cherokee County School District, developed lessons around the popular book that turned her problem students into rabid readers. Read her post on our blog: "Teaching the Hunger Games."

If you are interested in being a GPB Teacher Blogger, send us your name, email address, topic of expertise and blog link (if you have one) to education@gpb.org.

Today in Georgia History wants to hear from you. Check out the site daily to learn historical facts and events with built-in bonus content for your classroom. Then, tell us what you think.






Partners and Promotions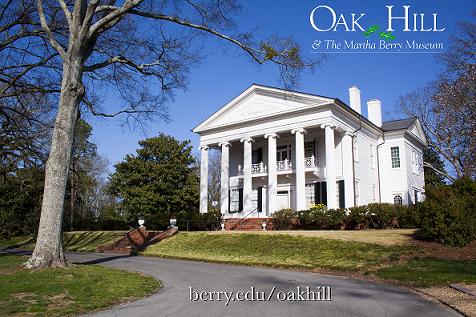 Tour Oak Hill & The Martha Berry Museum for the fascinating story of Berry College and Martha Berry's educational mission. Suitcase tours are available for educators.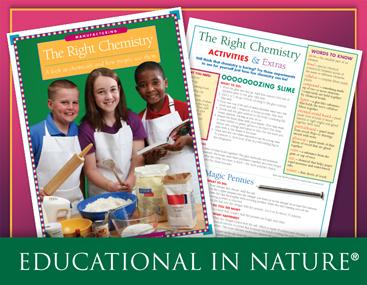 Educational in Nature is a resource-rich website for Educators provided by Georgia-Pacific. It meets Georgia Performance Standards in Science, Social Studies, Language Arts, Visual Arts, Math, Vocabulary, Reading, Listening, Viewing and Speaking for 4th and 5th grade students. This resource will make environmental education part of your curriculum with fun lesson plans. For example, you'll find activities that directly reinforce GPS science standards around simple machines and energy. Visit GPB.org/education to learn more.
HIGH SCHOOL STUDENTS CAN GET A JUMP START ON COLLEGE
PASSPORT 2 COLLEGE
DeVry University's 15th annual Passport2College Program offers college-level classes at no cost to Georgia's high school students who will be entering their junior or senior year in August 2012 or seniors who will graduate in May 2012.
The 2012 Passport2College Program gives dedicated young people the opportunity to build on their foundation of knowledge and turn their summer vacation into a college experience.
For detailed information including how to download a brochure (application link enclosed), go to http://www.atl.devry.edu/passport2college.html
Application deadline for Passport2College is May10th.

CALLING ALL YOUNG SCIENTISTS IN GRADES 5-8:
The Discovery Education 3M Young Scientist Challenge is searching middle schools nationwide to find America's 2012 Top Young Scientist. Students can enter by submitting a 1-2 minute video describing a new innovation or solution that could solve or impact an everyday problem. Ten finalists will compete for the grand prize of $25,000, as well as a once-in-a-lifetime trip to Costa Rica with Discovery Student Adventures. Deadline to to submit a video is April 19, 2012.

TEACHERS: Join us for a free webinar to learn more about the entry guidelines and explore a variety of strategies for developing students' scientific process skills.

Process this! Analyze that! Process Skills Strategies for Science
Tuesday, April 3 @ 7:00 pm
REGISTER NOW

Visit www.youngscientistchallenge.com or e-mail us at YSC@discovery.com.
Follow us on Facebook and @DE3MYSC on Twitter.

Like what you see here? Forward this message to a fellow educator.

You are receiving this email because you requested information on Education in Georgia from GPB. If you are receiving this message in error, please click unsubscribe to change your preferences.