Call us at
1.800.222.4788
or send us an email:
ask@gpb.org

Other Ways To Support:


View this message as a webpage.

Education Worth Sharing
February 2012
Explore What's New

Black History Month:
Throughout the month of February, we're celebrating the contributions and achievements of African Americans. For a full list of programs and online content go to:http://www.gpb.org/education/black-history-month

Free Film Screening: More Than a Month – 2/22 at 6:30p.m. Reserve your seat for the premiere of this documentary at http://www.zoomerang.com/Survey/WEB22EK4K2M6WA.


Freedom Riders – 2/7 at 8 p.m. This program chronicles the journey of the courageous band of civil-rights activists in the Deep South in 1961.


Slavery by Another Name – 2/13 at 9 p.m. Based on the Pulitzer Prize winning book by Doug Blackmon, this documentary challenges one of America's most cherished assumptions: the belief that slavery in this country ended with Abraham Lincoln's Emancipation Proclamation of 1863.

The Bricks We Walk On – 2/13 Immediately following Slavery by Another Name, author and Atlantan Doug Blackmon visits sites in Atlanta with historic relevance to the program.


Several Black History Month documentaries air on GPB Radio every Thursday night at 7pm February 2nd, 9th, 16th and 23rd


The Little Rock Nine - 2/9 Carlotta Walls LaNier, one of the "Little Rock Nine" shares recollections of the sacrifices made and the abuses endured in her pursuit of a fair and equal education.

Race and the Space Race - 2/16 The Space Age began when America was going through a wrenching battle over Civil Rights. In this program, we hear the stories of the people who broke the color line at NASA.






Professor Ridley Recognizes

Georgia's DEN Leadership Council

Georgia's Discovery Educator Network (DEN) Leadership Council is made up of passionate technology-using educators who are equally excited about helping other educators improve their technical skills.

The Georgia DEN shares their knowledge on the council's official blog, organizes tech meet ups, and are always interested in interacting with you.

The members are: Pattie Morton, Leadership Council Chair, Monique Liles, Patti Grammens and GPB's own Patrice Weaver. Additionally, Sandi Dennis joined the GA DEN blog team to post technology updates. Read them every Tuesday.

Here's what educators said about how much they value their DEN Leadership Councils. In a survey conducted by the Harvard Graduate School of Education last year on the DEN, "respondents reported that the DEN had an extremely beneficial impact on how they used technology."

Be sure to add the DEN Leadership Council members to your professional learning networks (PLN) as they are happy to help you.

Tech Tip

Did you know that you can download videos you playback in the Discovery Education portal? Here's how:

Log on and search for video content.
Click on the video you'd like to watch.
To download that video or video segment, right-click on the download icon (or Ctrl + click if using a Mac) and choose "Save Target As..."

On-air and Online

Common Core
Professional Learning Sessions Online – Bookmark this link: www.gpb.org/education/common-core and save the dates! Online training on the new Common Core Georgia Performance Standards continues this month and lasts through May.

This month:

2/1 –4th Grade English Language Arts from 10 a.m. -12 p.m.
2/1 – 11th and 12th Grade English Language Arts 2 p.m. - 4 p.m.
2/2 – Kindergarten Mathematics from 10 a.m. - 12 p.m.
2/2 – 6th Grade Mathematics from 2 p.m. - 4 p.m.
2/7 – 1st Grade Mathematics from 10 a.m. - 12 p.m.
2/7 – 7th Grade Mathematics from 2 p.m. - 4 p.m.
2/16 – 2nd Grade Mathematics from 10 a.m. - 12 p.m.
2/16 – 8th Grade Mathematics from 2 p.m. - 4 p.m.
2/28 – 3rd Grade Mathematics from 10 a.m. - 12 p.m.
2/28 – 9th Grade Mathematics from 2 p.m. - 4 p.m.
2/29 – 3rd Grade English Language Arts 2 p.m. - 4 p.m.
2/29 – 6th Grade English Language Arts 10 a.m. - 12 p.m .

Learn

Visit our classroom page on GPB Learning media for lesson plans and media for Black History month and more.Don't forget to log on.



New webinar: Making Mobile Media Meaningful in (and Beyond!) Your STEM Classroom 2/1 at 7 p.m. - In this webinar, Hall Davidson will show educators how to build interactive projects and assessments that tap and expand student knowledge with apps, QR codes, social media sites, and more. Register now.

BE ENGAGED … INFORMED … INVOLVED

AND

Invite you to a community discussion on

Macon School Reform

Monday, March 12, 2012

The Peyton Anderson Community Services Center

Macon, Georgia

6 p.m. – 7:30 p.m.

For more information or to register for the event,

contact Yun Mi Park at ypark@gpb.org or 404-685-2681

Share

We're Looking for a Few Good Bloggers!

Do you blog or have you always wanted to? We're looking for guest bloggers to contribute to our Passion for Learning blog. All topic areas are welcome. If you are interested in being a GPB Teacher Blogger, send us your name, email address, topic of expertise and blog link (if you have one) to education@gpb.org.

Find us on Facebook and keep up with State and National education news, hot topics, professional development opportunities, surveys, and more.

Follow us on Twitter and find out what educators like you are doing to make education relevant and learning interesting.



Partners and Promotions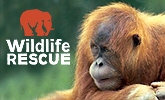 Fernbank Museum of Natural History
Don't miss Wildlife Rescue! Discover how waterfowl are being saved, how orphaned animals are being released back into the wild, and more in this interactive exhibition.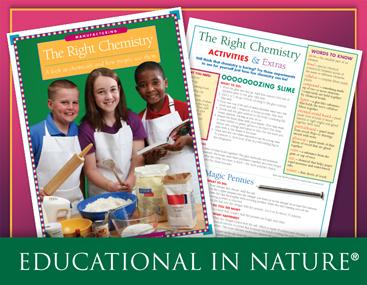 Educational in Nature is a resource-rich website for Educators provided by Georgia-Pacific. It meets Georgia Performance Standards in Science, Social Studies, Language Arts, Visual Arts, Math, Vocabulary, Reading, Listening, Viewing and Speaking for 4th and 5th grade students. This resource will make environmental education part of your curriculum with fun lesson plans. For example, you'll find activities that directly reinforce GPS science standards around simple machines and energy. Visit GPB.org/education to learn more.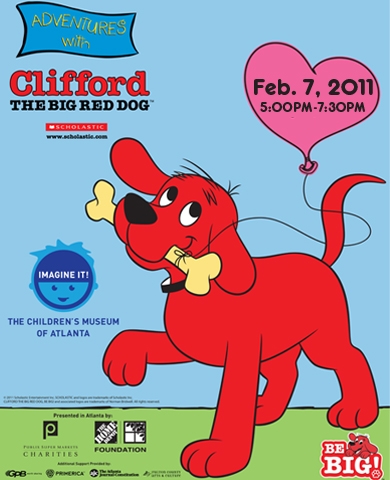 Join Clifford and his pals on an adventure around Birdwell Island! Explore the new exhibit for free on a night just for teachers! RSVP to Imagine It! The Children's Museum of Atlanta to reserve your place.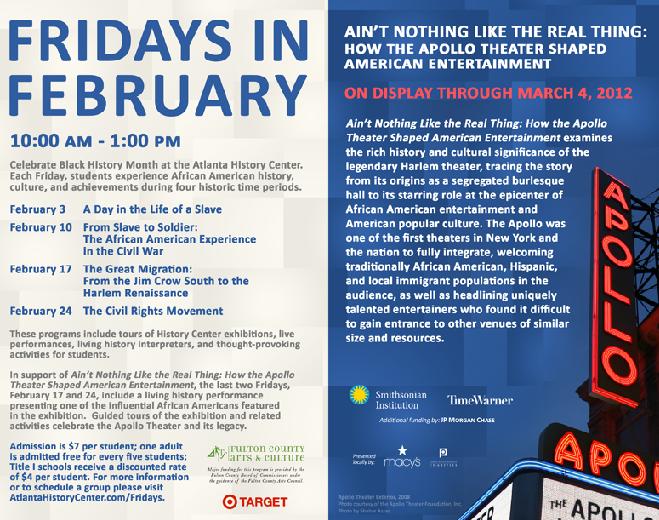 HERWORLD HAS MOVED TO MARCH!
Bring the young women at your high school to an event developed
especially for them. Juniors and seniors are invited to work in group
activities with girls from all over the state and hear from women leaders
in the community. They will learn about exciting career opportunities
they may never have imagined. Your participation is complimentary.
So please, Save the Date!
Date:Thursday, March 29, 2012
Time: 8:00 am - 2 pm
Location: Marriott Courtyard
Formerly the Holiday Inn Conference Center
Downtown Decatur
130 Clairemont Avenue
Decatur, Georgia 30030
404.371.0204
Email your name and mailing address to: ATL_ExternalRelation@devry.edu
Information detailing the event and registration will be sent In January


For comprehensive consumer information visit devry.edu/studentconsumerinfo.
©2011 DeVry Educational Development Corp. All rights reserved.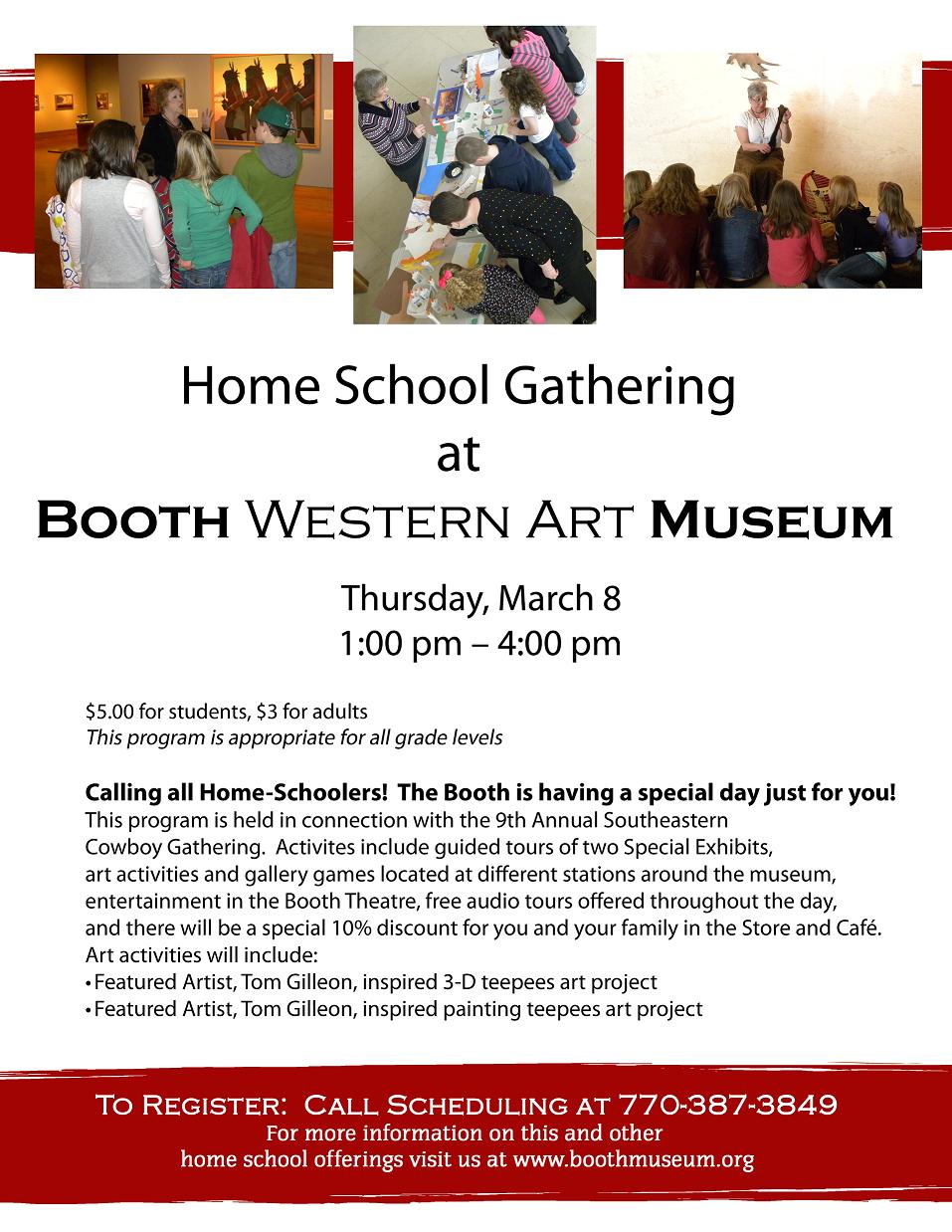 Forward this message to a fellow educator now!