Call us at
1.800.222.4788
or send us an email:
ask@gpb.org

Other Ways To Support:


View this message as a webpage.

Education Worth Sharing
January 2012
Explore What's New

Are you familiar with Science Central? It's a new resource page that hosts a variety of science content, including Chemistry and Physics, EcoSense for Living, Georgia Outdoors, Climate Central, Nova, and Science and Nature.

As a classroom tool, you'll be able to use these resources to show students scientific experiments and take them to destinations normally far beyond the reach of your classroom, integrating a variety of subjects and captivating students' attention through the use of technology.

Professor Ridley Recognizes


It's January, a new year, and in honor of the tradition of resolutions for healthy habits, we wanted to acknowledge the work at RaisingtheSaladBar.com to benefit schools striving for healthier foods.

Win a Salad Bar

Healthy Kids Georgia, Georgia 4-H, and Dole Food Company are challenging high schools across Georgia to Raise the [Salad] Bar! Starting in October, students, teachers and administrators can enter to win a brand new salad bar for their school cafeteria. All you have to do is tell us how your school is committed to making students and schools healthier places with an essay or video submission. Three schools will have the opportunity to win!

What Can You Do? Click here to watch the video courtesy of Georgia Public Broadcasting and encourage your local high schools to participate!!!

Be sure to visit www.RaiseTheSaladBar.com for contest details! Entry deadline is February 3!

Tech Tip

Integrate technology and history into your writing prompts with Today in Georgia History and Discovery Education's "On this Day." Log in on the GPB Education site to access "On this Day" in the portal. Click on the "My DE" tab (if it doesn't come up automatically) and notice the box at the top of the page.

You'll also find helpful tips in "New and Newsworthy" in the same section.

On-air and Online


The longest running and most-honored series in primetime television, is celebrating its 40th anniversary. "Downton Abbey" returns with new episodes beginning Sunday, January 8 at 9PM. Catch up and share about Downton Abbey with GPB's blog Desperate for Downton.


Stay current with news stories relevant and important to Georgia educators with the GPB News feed specifically for you. Check in regularly to keep up with on-going topics like tackling childhood obesity, Race to the Top, and much more by visiting the GPB Education website.

Learn


Check out PBS Learning Media (formerly Teachers Domain) for more free, standards-aligned resources!


When you start exploring PBS LearningMedia, you'll see a lot of the features that you're familiar with, only new and improved: ways to search, save, and share, as well as national and Common Core standards.

Also, brand-new features are available right now, including Class Pages and Tags. Overwhelmed? Don't be: a Quick Start Guide and other support material is coming soon.

Available in 2012: downloads, collection pages, and self-paced lessons. Learn More.



Global Climate Change Education for Middle School, Grades 5-8, 45 Hours
Teach global climate change using a problem-solving approach and STEM (science, technology, engineering, and mathematics) methodology to engage middle-school students and help them understand the causes and effects of climate change. Learn about the differences between climate and weather and how actions and nature affect the environment.

To see all online professional development courses starting on January 25 and February 29, please visit the PBS TeacherLine catalog.




Share

Help spread the word! You enjoy the free resources from GPB, so tell a friend and help us grow our online social media community. GPB Education is worth sharing!



Find us on Facebook and keep up with State and National education news, hot topics, professional development opportunities, surveys, and more.

Follow us on Twitter and find out what educators like you are doing to make education relevant and learning interesting.

"Great to meet with our friends yesterday. Thanks for all you do for GA schools "

Thanks for the shoutout on Twitter, @AndyShaeferDE!

Enjoyed a particular program on GPB or GPB Radio? We'd love to hear about it! We always enjoy hearing from our GPB Teachers! Share with us at education@gpb.org.
Partners and Promotions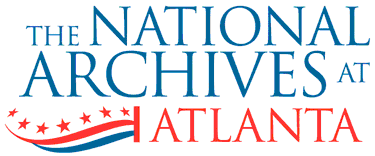 Where were you in 1940?
Please join us April 2, 2012, at 9:00 A.M. for the opening of the
1940 Census of Population
National Archives at Atlanta
5780 Jonesboro Road
Morrow, GA 30260
www.archives.gov/southeast
770-968-2100

HERWORLD HAS MOVED TO MARCH!
Bring the young women at your high school to an event developed
especially for them. Juniors and seniors are invited to work in group
activities with girls from all over the state and hear from women leaders
in the community. They will learn about exciting career opportunities
they may never have imagined. Your participation is complimentary.
So please, Save the Date!
Date:Thursday, March 29, 2012
Time: 8:00 am - 2 pm
Location: Marriott Courtyard
Formerly the Holiday Inn Conference Center
Downtown Decatur
130 Clairemont Avenue
Decatur, Georgia 30030
404.371.0204
Email your name and mailing address to: ATL_ExternalRelation@devry.edu
Information detailing the event and registration will be sent In January


For comprehensive consumer information visit devry.edu/studentconsumerinfo.
©2011 DeVry Educational Development Corp. All rights reserved.

Apply for Georgia Organics Urban Agriculture Training Program

Georgia Organics' Urban Agriculture Training Program is committed to cultivating urban farmers and gardeners to build healthy, vibrant local food communities.
The training program runs from February thru November with an orientation meeting in January. Participants spend time working at a diversity of urban agriculture projects in Metro Atlanta and gather once each month for in-depth learning workshops and community. Plus, you'll visit 14 very different models of the region's best urban ag projects and businesses.
Send this message to a fellow educator.