Partners and Promotions
9-12 STEM Teachers Oppportunity to Research with NASA
STEM Educators of grades 9-12! PBS TeacherLine and NASA are doing a research study with just a few openings for control teachers left. Find out more and sign up today.

HER WORLD HAS MOVED TO MARCH!

Bring the young women at your high school to an event developed especially for them. Juniors and seniors are invited to work in group activities with girls from all over the state and hear from women leaders in the community. They will learn about exciting career opportunities they may never have imagined. Your participation is complimentary. So please, Save the Date!

Date: Tuesday, March 29, 2012
Time: 8:00 am - 2 pm
Location: Marriott Courtyard
Formerly the Holiday Inn Conference Center
Downtown Decatur
130 Clairemont Avenue
Decatur, Georgia 30030
404.371.0204

Email your name and mailing address to: ATL_ExternalRelation@devry.edu
Information detailing the event and registration will be sent In January.


For comprehensive consumer information visit devry.edu/studentconsumerinfo.
©2011 DeVry Educational Development Corp. All rights reserved.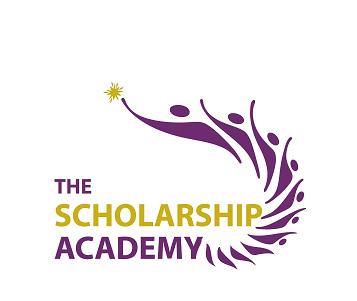 Concerned about how to pay for college? Come to the "I Am College Material" Scholarship Fair. The Fair will be Thursday, November 3, 2011 from 4 p.m. to 8 p.m. at the Atrium in Atlanta City Hall, 55 Trinity Ave, SW. This event will introduce students and their parents to the private scholarship application process. The Scholarship Fair is designed to ensure that two core populations of students, low-wealth students with average GPAs (2.5 – 3.3) and middle-income students seeking merit-based aid can effectively address the gaps in their financial aid packages. Scholarship program participants include the Kaplan Test Prep and Admissions, Posse Foundation Scholars, The Lead Foundation and the United Negro College Fund.
For more info please visit: www.scholarshipacademy.org

FREE Hands-on Resources for Grades K-6!
The Siemens Science Day website has a new look. On the site you will find a library of hands-on science activities organized by grade level, best practices guides, professional development resources and more!

Enter to Win a Science Assembly for Your School
Now two schools will be selected to win the Ultimate Cool School Science Day Sweepstakes.
Imagine a day of engaging hands-on science demonstrations and thrilling surprises at your school. Enter daily for the best chance of winning. Click here to see photos from last year's event. Entries accepted through February 28, 2012.

Free Hands-on Science Resources
Visit the site to see ten new hands-on activities and corresponding videos for grades K-6.