Call us at
1.800.222.4788
or send us an email:
ask@gpb.org

Other Ways To Support:


Trouble viewing this message? Click here to view it as a webpage.

Education Worth Sharing
August 2011
Welcome back!
Ready to dive into the new school year? We're excited to help you get off to a good start. First be sure to visit our new Back to School Planning Guide. Then head over to our new Learn section, where you'll find material categorized by parent, teacher and grade level.
GPB Digital Education through our partner Discovery Education has some enhancements and new content you're sure to love.
As always, your feedback is invaluable to us. Because of it, we're building upon changes we made to our site last year. Soon to come: education blogs, live streams and chats, and more interactive resources. Also, we're bringing you more high school sports this year.

Keep your comments coming! Tell us what your new plans for the school year are at education@gpb.org.
The GPB Education Team
On-air and Online

Georgia Pathway Conference – log on to www.gpb.org to watch the live stream for professionals and parents of children who are deaf or hard of hearing on August 4 from 8:30am 12:30pm. To attend the event in person, register here and use conference code GAX86504.

Civil War Finds on Georgia Traveler's Blog – Host Rickey Bevington discovers new markers to visit and a new app that launches a virtual tour of the Confederate Powder Works.

Rediscovering Margaret Mitchell – GPB's extensive documentary Margaret Mitchell: American Rebel airs Monday August 29 at 10pm. Be sure to also check out the video lessons and other teacher resources available online.


Corky Kell Classic Football Kickoff – GPB Sports is covering four back-to-back high school football games that will air on August 20 11:30am to 11pm to kickoff this year's season.

Frontline – "Football High" airs August 23 at 9pm.


Coming September 1, a new way to explore Georgia History on air, online, and in the classroom, presented in partnership with the Georgia Historical Society.






Professor Ridley Recognizes

Missed our interview with homeschool parent/teacher Melissa Bragg Sack? Read about how she is using GPB Digital education in her classroom here.

Know of a colleague or organization that is doing great work? Nominate them to get recognized by Professor Ridley. Send us an email with their story and contact info at education@gpb.org.

Tech Tip

GPB Digital Education Enhancements – You'll notice several improvements to the functionality and design. Plus brush up on your streaming skills by visiting the comprehensive Professional Development Center.

Add us to your school's homepage. Help teachers, parents and students to quickly and easily access GPB Digital Education content, news, and events by linking to our site on yours. Be sure to send us the link to let us know!

Explore What's New

Learn – Take a look at our new section that categorizes resources by learner, parent, homeschooling families and teachers.

Salsa – Now teaching Spanish is even easier. Videos of episodes, vocabulary words and instructor guides for teaching Salsa are all available online.

GPB Digital Education New Content Spotlight

Check out these new videos in the portal for Grades 9-12 . Remember to login!

Standard Deviants: School Shakespeare Tragedies - Get ready for an inside look at Shakespeare's life and times, his use of language, and the nitty-gritty of Elizabethan drama.

Through the Wormhole: Season 2 - Edge of the Universe: Space seems to go on forever, but does it? In the program, experts illustrate a variety of theories concerning the size, shape, and structure of the universe.

Tornado Rampage 2011 - This program chronicles the paths of the largest tornadoes and provides first-hand accounts of the destruction experienced in many towns and cities in the South in April 2011.


Talking up a Storm Blog – Follow GPB Meteorologist Chrissy Warrilow as she explains weather terms and follows storm chasers.

Learn

Get Discount on PBS TeacherLine Courses – Save $96 dollars on August 10 classes. Use promo code "TLSEsave" to get the discount off the enrollment price of 30hr and 45hr courses. Register today.

Discovery Educator Network (DEN) Summer School – Gear up for a series of free professional development sessions online from the Discovery Educator Network (DEN). It runs August 1, 2011-August 4, 2011. Register for it today.




Share

We'd love to hear from you about your special summer projects. What are you most looking forward to sharing with your students this semester? Share them with us at education@gpb.org.

Find us on Facebook and keep up with State and National education news, hot topics, professional development opportunities, Technology Thursdays, surveys, and more.

Follow us on Twitter and find out what educators like you are doing to make education relevant and learning interesting.
Partners and Promotions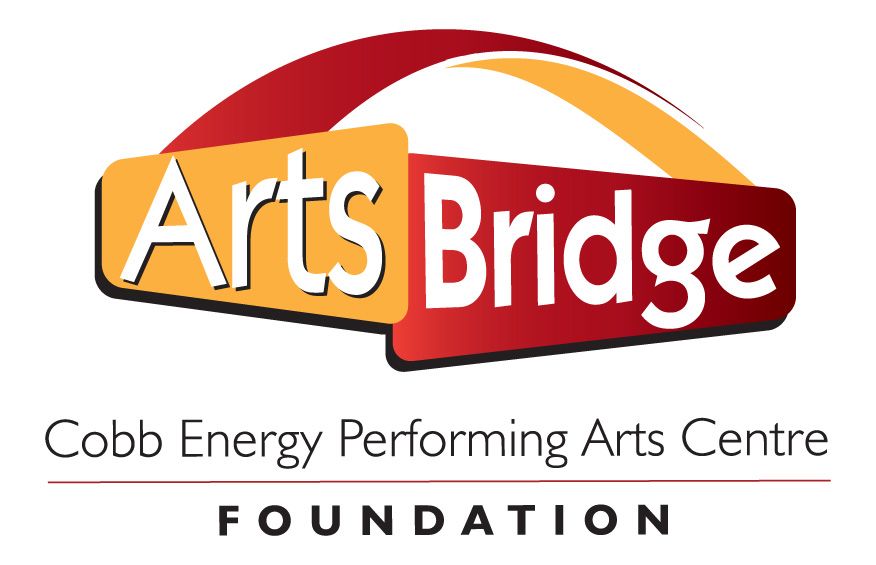 ArtsBridge and the Cobb Energy Performing Arts Centre Foundation are proud to announce their 2011-2012 Season! We begin our season with a Musical Theater Audition Workshop instructed by industry leaders and follow with a master class for student musicians conducted by the President's Own Marine Band. Our season continues with spectacular performances by The Atlanta Opera, Atlanta Symphony Orchestra, Kennedy Center Theater for Young Audiences, Gas South Broadway Series, Georgia Shakespeare, Atlanta Ballet, Kennesaw State University College of the Arts, Georgia Ballet, and ArtsBridge's very own Shuler Hensley Awards - The Georgia High School Musical Theater Awards! Don't miss this incredible opportunity to expose your students to the arts!

Make learning exciting, interactive and immersive with a field trip to Fernbank Museum! Fernbank provides engaging learning experiences correlated to Georgia Performance Standards. Visit us online for details.
Share this message with a friend.
You are receiving this message because you have requested information about education in Georgia. Unsubscribe