Call us at
1.800.222.4788
or send us an email:
ask@gpb.org

Other Ways To Support:


Trouble viewing this page? Click here to view as a webpage.



Education Worth Sharing
July 2011
Relax and feed your mind! In this issue we have several suggestions on how you can do that while on summer vacation. In Explore What's New – we've included a link to our Webinars and Web Events page. Here you can catch up on Discovery Education Streaming 101 webinars while on the beach. Or review our Summer Reading Guide that directs you to where to find good books to read over the break.
While many public and private schools take summer months off, many homeschool families teach year round. In Professor Ridley Celebrates, we take our hat off to homeschool parent/teacher Melissa Bragg Sack. Active in social media (we met her on our Facebook Fan page!), she shares how she uses GPB Digital Education.
As always, stop by www.gpb.org/education when you need more resources to feed your brain. Enjoy the rest of your time off!
-The GPB Education Team
P.S. Here's how several Gwinnett County Social Studies teachers spent part of their vacation – with GPB Education's Patrice Weaver! They got a staff development session on how to integrate technology into their teaching. Take a look at their photos and comments.
On-air and Online

Margaret Mitchell American Rebel Watch Party and Live Chat- Join us on Thursday 6/30 for an online watch party and live chat with director Pam Roberts for the broadcast premiere of the documentary on Margaret Mitchell. Go to www.gpb.org/premiere to chat with us while watching the film at 8pm. Then at 9 p.m., live chat with director Pam Roberts. It airs again 7/1 at 10 p.m., 7/6 at 7 p.m. and 7/25 at 7 p.m.


National Geographic Bee – Watch Westminster seventh grader Nilai Sarda from Atlanta, Ga go all the way to finish 2nd place in this contest over geography. It airs 7/3 at 12:30 p.m.

Abraham & Mary Lincoln – The documentary weaves together the lives of the two Lincolns, drawing us into their long-vanished world. It airs 7/11, 7/18, 7/25 and 8/1 at 10 p.m. and 7/13, 7/20, 7/27 and 8/3 at 7 p.m.






Professor Ridley Recognizes

We celebrate homeschool teacher Melissa Bragg Sack of Statesboro, Ga, one of our most active Facebook Fans who always shares the activities of her class with us. We asked her to share how she uses GPB Digital Education and social media to enhance her teaching.

What homeschool grade levels do you teach and what subjects?
Melissa Bragg Sack: I have three kids - ages 6, 8 and 16. I teach kindergarten, 2nd grade and 10th grade, all subjects!!

How long have you been homeschooling and why did you decide to go that route?
Melissa Bragg Sack: 10 years. We started homeschooling for many reasons, (one of the main reasons) was time. We wanted time as a family to learn and grow. We wanted our kids to be able to learn at their own pace.

How many students do you teach?
Melissa Bragg Sack: I teach my three kids daily. I have also taught a group of first-third grade girls at our home school group's co-op. Our co-op was started for our homeschool group about four years ago by some moms in our group. We wanted to get our kids together to meet new friends and learn along the way. We have different teachers and classes each year. Our homeschool support group has about 60 families in it. About 25 of those families are active in our weekly co-op classes.

How are you using GPB Digital Education (Discovery Education) in your classes and which resources would you recommend to others?
Melissa Bragg Sack: Discovery Education is a great resource! We use it almost daily in our studies. It seems that there is always a video to go along with topics! Some of our favorites are Magic School Bus, Art Tango, Scholastic, Elementary Spanish, and Weston Woods.

How are you using social media to enhance your teaching and professional development?
Melissa Bragg Sack: I enjoy reading other homeschooling blogs to gain ideas and resources. I also attend webinars.

What are your plans for the summer and for the upcoming school year?
Melissa Bragg Sack: Our kids are enjoying summer reading programs at our local library. Our son is a volunteer with art camps at our local art center. The girls will be going to a few of those camps. We plan to swim and go to the beach as well. Most of my free time this summer will be spent planning for the upcoming school year! You can bet my lesson plans will include LOTS of Discovery Education material!

Explore What's New

Summer Reading List - The summer months are a perfect time to kick back and relax with several good books. Check out our thorough list that includes online tools to help you find books for every member of the household.

Web Events – We've added the archived videos of Discovery Streaming, 101, DE Science Middle School 101, DE Science Elementary 101 and DE Health 101 webinars.




Learn



Discovery Educator Network (DEN) Summer School (Free webinars): Get ready for your school year with an amazing series of free professional development sessions from the Discovery Educator Network! DEN Summer School is August 1-4. Starting at 11 a.m. ET each day, join us for 3 hours of action packed learning. Register now.

Free STEM Course Offer for High-School Teachers: High school teachers of math, science, engineering and technology can apply to take our new STEM course, "Global Climate Change Education for High School" for FREE as part of a study. They can even earn $100 for their participation! Learn more at http://www.teacherlinesoutheast.org/GCCHS-2011.htm.

Free Global Climate Change Lessons from PBS and NASA: Explore best practices for teaching global climate change (GCC) to middle- and high-school students with these free, self-paced lessons for teachers.



Professional Development Opportunities from Spivey Hall:
Georgia ACDA Conference July 7-9, 2011
Sacred Harp Singing July 15-16, 2011
Spivey Hall is proud to provide opportunities for Geogia music educators to grow and develop their skills. Find out more by visiting their education page.




Tech Tip

Take some time to login to GPB Digital Education to access Discovery Education to see the new Back to School 2011 features. It includes updated administrator tools and an all new Student Center.

Share

As summer break is settling in, we know many of you continue to develop lesson plans and find creative, engaging ways to educate your students. We'd love to hear from you about your special summer projects! Share them with us at education@gpb.org.

Find us on Facebook and keep up with State and National education news, hot topics, professional development opportunities, Technology Thursdays, surveys, and more.

Follow us on Twitter and find out what educators like you are doing to make education relevant and learning interesting
Partners and Promotions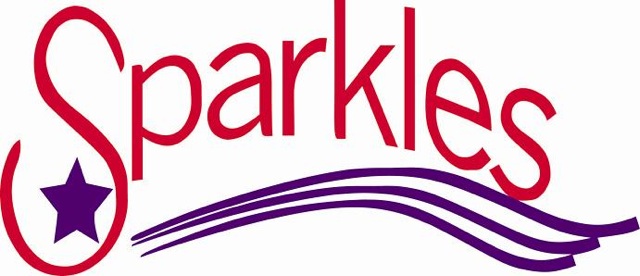 As part of the Georgia Weighs In initiative with Georgia Public Broadcasting and other fantastic organizations promoting health and wellness resources for Georgia's children and adults, Sparkles and Starlite Family Fun Centers is offering, Free Family Fitness and Fun all summer.
Beginning June 2, and every Thursday night until August 11 from 6:30-9:30 pm, families can come to any of our 5 family fun centers throughout the Atlanta area for a night of FREE roller skating! We are offering Georgia family's quality, healthy time together. Together, we can begin to a healthy regimen to get families on the road to a healthy lifestyle.
If you like what you've seen here, share it with a friend!
You are receiving this message because you requested information about education in Georgia from Georgia Public Broadcasting. If you no longer wish to receive these emails, you may click here to unsubscribe.